#LiamAndJosieForever
Releasing September 8th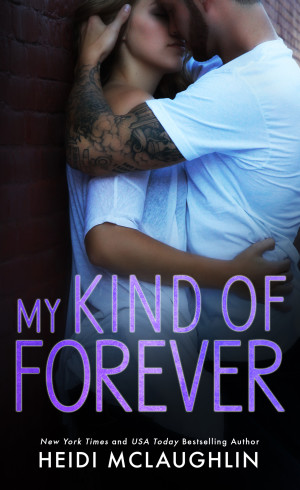 Liam Page knows music and a life of solitude, but that all changed when he returned to Beaumont.
The once notorious bad boy lead singer of 4225 West is now living the domesticated life with his wife and high school sweetheart, Josie, and their son, Noah.
Life is good for the Westbury family, until Liam is called back to Los Angeles and the place where it all started for him.
Liam and Josie's story continues in this last installment of The Beaumont Series.



As I said before Heidi McLaughlin knows how to write a GREAT book! No matter what type of story she writes she always writes a story that pulls you in and keeps you on the edge of your seat till the very last page.
Liam and Josie are finally together and are on a quest for their forever. This story was a roller coaster ride of emotions. At times I wanted to tell Josie to buck up but at other times I knew if I was in her shoes I'd have similar reactions. Who wouldn't with your husband's past thrown in your face?
This book wasn't shy of agnst and drama but still had the love and heat from a good romance. There was no way to put it down.
I almost threw my Kindle and was ready to hunt Heidi down but then I knew in my heart that could never happen. Heidi did the ending justice as I knew she would. Although I'm sad this is the last book this was the perfect ending to the Beaumont Series!
♥ Purchase My Kind of Forever ♥
Pre-Order on Amazon
♥ Other Books in the Beaumont Series ♥
Forever My Girl - The Beaumont Series #1
My Unexpected Forever - The Beaumont Series #2
Finding My Forever - The Beaumont Series #3
Finding My Way - The Beaumont Series #4
12 Days of Forever - A Beaumont Series Novella